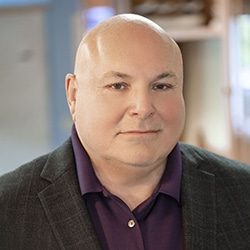 Chiropractor
Mark Mitchell D.C.
Dr. Mark Mitchell is a 1992 Graduate of Palmer College of Chiropractic - West in Sunnyvale, California.  He completed his undergraduate studies at University Alaska-Anchorage and Patton College in Oakland California.  Dr. Mitchell has passed the rigorous Parts I, II, III, and Physiotherapy examinations administered by the National Board of Chiropractic Examiners.  He is licensed to practice chiropractic in Alaska and Washington.
Dr. Mitchell achieved Basic Proficiency Rating in Activator Methods Chiropractic Technique in 1990 and achieved Advanced Proficiency Rating in Activator Methods Chiropractic Technique in 1993.
Dr. Mitchell is a member of the Alaska Chiropractic Society and the National Institute of Chiropractic Research.
Mayor George Wuerch awarded Dr. Mitchell the Anchorage Fire Department's Life Saver Award in March 2000 for providing CPR to a heart attack victim. For his five years of service on the Better Business Bureau Board of Directors, Dr. Mitchell received a letter of commendation from Mayor Rick Mystrom as well as proclamations of appreciation from Gov. Tony Knowles, the Alaska State Legislature, and the Municipality of Anchorage Assembly.
Dr. Mitchell is a member of Anchorage South Rotary and the American Diabetes Association. He has served as a Community Schools Board Member and coached YMCA basketball.
Recreational interests include ballroom dancing, sport fishing, traveling and playing basketball.
Chiropractic Services:
Activator Method - A gentle effective adjusting technique utilizing an Activator Adjusting Instrument (No Cracking!)
Drop Table Technique
Manual Adjusting
Physiotherapy Services:
Therapeutic Massage
Low Level Laser Therapy
Theragem Table
Electro Muscle Stimulation
Euro Body Shaper
Mechanical Traction
Therapeutic Exercise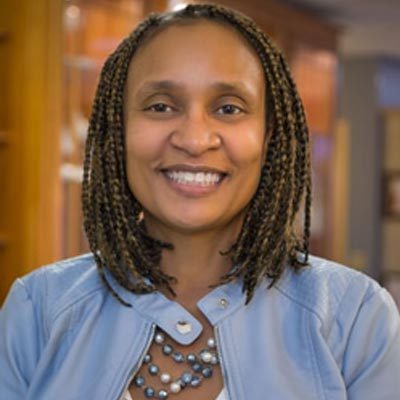 Clinic Administrator
Caprice Simmons
Raised in Anchorage, AK since 1971. Loves spending time with family, reading and shoe shopping!! Has been a member of the team since 2008.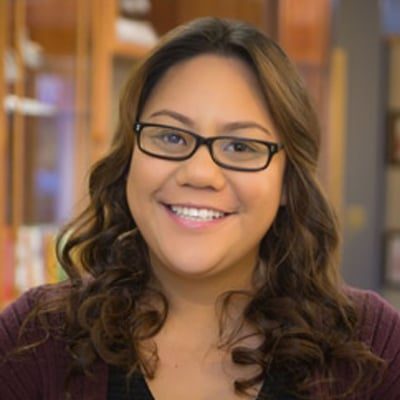 Front Administrator
Kuuipo Leauanae
My name is Kuuipo and I am new to Anchorage, AK. Excited for the new experiences/adventures that Alaska has to offer. New to the Mitchell Chiropractic family and excited to meet you!
Front Desk Team
Troilynn Spiroski
Troi was born and raised in Alaska. She enjoys working the administrative side in the medical field. In her spare time she loves watching movies and trying different and new foods. I am excited to meet and get to know everyone that gets a chance to walk through our doors!
Billing Specialist
Ramona Fajardo
Ramona was born and raised in the Philippines where she obtained her degree in Computer Engineering. She moved to Alaska in 2015.
She graduated Medical Billing Coding Specialist from the Alaska Career College with Alpha Beta Kappa Honor Society recognition.
She loves camping and fishing.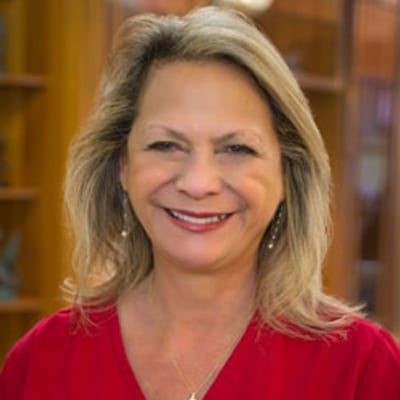 Massage Therapist
Deborah Davis, LMT
Deborah was born and raised on the Big Island of Hawaii. She is a 2006 graduate of the Aloha Massage Academy on the Big Island of Hawaii. She also obtained additional certifications in Hawaiian Lomi Lomi, Whiplash & Cervical Injury Treatment, Touch for Health Kinesiology, Aromatherapy & Hot Stone Therapy.
Deborah Davis is a candidate for Certification in Advanced Myofascial Techniques (CAMT) by Advanced-Trainings. She has completed Neck I, Whiplash I & II, Pelvis I & II, Spine I, and Scoliosis I & II.
As a child of cross-cultural ancestry, Deb was raised using alternative healing methods incorporating herbs, homeopathic medicine and reflexology. These healing arts have strongly influenced her daily massage practice.
Deb is very intuitive and encourages client feedback for the optimum outcome of an individual's session. Her specialties are therapeutic, sports, cervical, Hawaiian Lomi Lomi and she describes her massage style as integrated body therapies. Her competency and skill level far exceed her years as a professional therapist.
In October, 2010, Deb joined the team at Mitchell Chiropractic and loves working in a clinical environment. She is eager to learn new techniques and knowledge specifically in the medical field and is always willing to share what she has learned through her passed experiences as a therapist in Hawaii and at Intuition's Day Spa in South Anchorage.
In June, of 2009, Deb's love of the great outdoors lured her across the ocean to make Alaska her home. When not indoors working on clients, you'll find her outside hiking, biking, skiing, golfing, fishing and enjoying all of the wondrous beauty and gifts of Alaska. She is an avid world traveler & "cruiser", sports fan, loves fast exotic cars and speed bikes, cooking gourmet Pacific Rim and Italian food, is an aspiring writer and enjoys singing, dancing and crafting of all kinds.
One of her ultimate dreams is to spend an extended period of time in Italy, France and Greece to learn regional cooking, the languages, culture and the arts.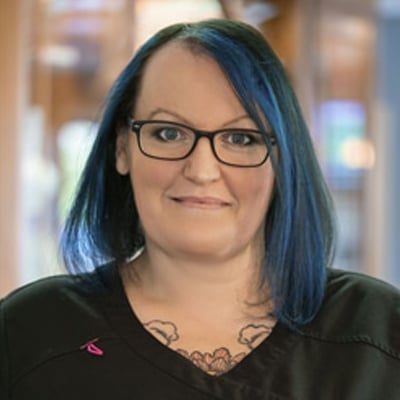 Massage Therapist
Heather Arkell, LMT
I love being able to help people and make them feel better and because of this passion I have chosen to be in the medical field. I first graduated from Medical Assisting School at Eaton Tech in Washington State in 1999. After ten plus years being a CMA, I needed a change but still wanted to feel like I was helping. After much thought, I chose Massage. I graduated as a Massage Therapist in 2010 with an added class in Spa Specialties.
After my externship, I decided to go on and take more classes and have added a certification in Sports Massage to the mix. I love working with Chiropractors because I feel the overall care in enhanced with us all working as a team with one goal in mind…The Patient!
In my spare time, I can be found taking photos of the night sky or beautiful Alaska Sunrise. I have two teenage kids and two fur kids, and we are all very much in love with Alaska and the great outdoors. In the summers, we can be found hiking, camping, fishing and swimming. In the winters, a good book always calls to me before the cold does. I have always been compelled to reach out and have always volunteered in each community I find myself in and plan on doing that here once I am settled in.
Massage Therapist
Megan Cha, LMT
Licensed Massage Therapist Megan Cha was born and raised Fresno, California. Megan moved to Alaska in 2009 following her dream to start fresh in the most beautiful state in the United States. She is a 2014 graduate of the Alaska Career College Massage Therapist Program. She is well versed in Swedish, Deep Tissue, Hot Stone and is a candidate for certification in Advanced Myofascial Techniques.
Megan strongly believes in Eastern Medicine and the healing powers of touch. She is constantly conscious of her patients needs and always open to constructive criticism, looking to improve her techniques to bring all patients a better healing experience.
Megan recently began working at Mitchell Chiropractic and loves working in a clinical environment. She has always had a job in the medical field starting as a Chiropractic Assistant then pursuing a career as a Pharmacy Technician. When not providing excellent massage therapy, you will find Megan Camping, Fishing, Hiking, Off-roading, Four Wheeling, and attending any kind of outdoor festival. Her dream is to continue advancing her techniques and helping to heal her patients.
Massage Therapist
Jane Eldridge, LMT
Jane Eldridge is a candidate for Certification in Advanced Myofascial Techniques (CAMT) by Advanced-Trainings. She has completed Spine I and Scoliosis I & II.
I was born and raised in Anchorage and graduated from West High in 1993. I briefly went to UAA before moving to Oregon. I eventually ended up going to Cedar Mountain Center for Massage in Vancouver, Washington graduating in 1998.
After massage school I moved back to Alaska and worked at multiple day spas in Anchorage. In 1999 I moved to Oahu, Hawaii for a year and a half and learned different styles of massage. I came back to Alaska and continued to work in Anchorage until I had a child in 2003. I then took some time off to raise my son. In 2006 I started work again in a medical day spa which led me to work in chiropractic offices. I have been working as a massage therapist now for 14 years.
I specialize in various modalities using Swedish, Hot Stone and Deep Tissue as my basic techniques. I can incorporate other techniques like Reflexology and Shiatsu into the treatment as well as Cranio Sacral. I like to start at a light to medium pressure and work in deeper as the patient starts to relax. I am learning Myofascial techniques and working on that certification. I believe a good massage leaves the patient in a relaxed state with less pain and more range of motion than when they first came in.
I originally passed my Washington State license back in 1998, which was also the National test. I then was licensed in the State of Alaska and I have received certificates in Hot Stone, Touch for Health, Scoliosis, and Myofascial techniques for the low back. I am current on my City and State licenses in Alaska.
I have been working at Mitchell Chiropractic since October 2011 and my knowledge of Myofascial techniques have increased through continuing education courses. I am grateful that EIHC is an employer that cares about keeping up with the latest in education and the development of their employees, the level of professionalism here is the best I have seen.
I enjoy teaching my son new things and traveling. I like some outdoor activities such as boating, swimming, camping and biking. I love spending time with my family and visiting with friends and relatives. I love music and going to see concerts, cooking and trying new recipes to share with my friends. I also enjoy receiving massage as much as I do giving it.
Massage Therapist
Thea Dowling, LMT
Thea graduated from Alaska Learning Institute in 2007, she is excited to be able to share her work as a Massage Therapist.  Thea is a candidate for certification in Advanced Myofascial Techniques (CAMT I) with Advanced Trainings.  She has completed courses in: Pelvis, Hip, and Sacrum I & II, Leg, Knee, and Foot I &II, Neck, Jaw, and Head I & II, Spine, Ribs, and Low Back I & II. She has also completed a several of the specialty courses that Advanced Trainings offers.
Currently, Thea is completing her BS at UAA majoring in Physical Education and Rehabilitation with a Minor in Athletic Training. She will be graduating from UAA in 2019, upon graduation Thea will be a Certified Exercise Physiologist through the American College of Sports Medicine (ACSM).
Thea joined the team at Mitchell Chiropractic in 2018, and she loves to be able to provide quality care, and help people to obtain their health goals.
Thea has lived in Alaska since 1990, she loves the space and freedom that Alaska has to offer. When she is not at school or work, Thea enjoys hiking, camping, and holds a particular passion for rock climbing, and yoga.
"I love living an active lifestyle in order to maintain a healthy balance of work and play."
Massage Therapist
Marley Marque, LMT
Marley along with her 3 siblings made the move to Alaska from Montana when she was 10 years old. Her mom had a nursing position offered to her at Providence hospital. Marley graduated from East High School Cum Laude. The mountainous landscapes and bright summer nights of Anchorage invited her to stay.
She attended the Alaska Institute of Oriental Medicine Acupuncture and Massage Therapy in 2011. She specializes in meeting her patients where they are at. Marley prides herself on her holistic approach. She draws deeply from her knowledge of Qigong, Taichi and Tuina when treating her patients. She invites her patients along a healing journey. When Marley isn't practicing bodywork you can find her spending time with her four year old son Jobe, her partner in crime Joshuah and his 3yr old daughter Xosha.
Massage Therapist
Heather Elizabeth Tucker, LMT
Heather Elizabeth is a Licensed Massage Therapist. I am currently training for my certification in Advanced Myofascial Techniques with Advanced-Trainings. Here at Mitchell Chiropractic I absolutely love coming alongside our patients to bless, encourage, & educate them about the importance of hydration, stretching, & the many benefits of Manual and Medical Massage Therapy. I am honest, compassionate & have integrity.
I incorporate modalities such as Myofascial Release, Trigger Point, Sports, pin& stretch, ROM exercises, circular breathing, deep tissue, Swedish & Pregnancy massage. I use 100% Therapeutic grade Young Living essential oils & organic, cold pressed coconut oil.
OFFICE HOURS
---
Monday
Closed
---
Tuesday
12:00pm - 5:00pm
---
Wednesday
Closed
---
Thursday
12:00pm - 5:00pm
---
Friday
Closed
---
Saturday
Closed