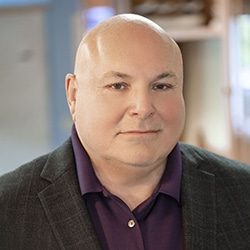 Chiropractor
Mark Mitchell D.C.
Dr. Mark Mitchell is a 1992 Graduate of Palmer College of Chiropractic - West in Sunnyvale, California.  He completed his undergraduate studies at University Alaska-Anchorage and Patton College in Oakland California.  Dr. Mitchell has passed the rigorous Parts I, II, III, and Physiotherapy examinations administered by the National Board of Chiropractic Examiners.  He is licensed to practice chiropractic in Alaska and Washington.
Dr. Mitchell achieved Basic Proficiency Rating in Activator Methods Chiropractic Technique in 1990 and achieved Advanced Proficiency Rating in Activator Methods Chiropractic Technique in 1993.
Dr. Mitchell is a member of the Alaska Chiropractic Society and the National Institute of Chiropractic Research.
Mayor George Wuerch awarded Dr. Mitchell the Anchorage Fire Department's Life Saver Award in March 2000 for providing CPR to a heart attack victim. For his five years of service on the Better Business Bureau Board of Directors, Dr. Mitchell received a letter of commendation from Mayor Rick Mystrom as well as proclamations of appreciation from Gov. Tony Knowles, the Alaska State Legislature, and the Municipality of Anchorage Assembly.
Dr. Mitchell is a member of Anchorage South Rotary and the American Diabetes Association. He has served as a Community Schools Board Member and coached YMCA basketball.
Recreational interests include ballroom dancing, sport fishing, traveling and playing basketball.
Chiropractic Services:
Activator Method - A gentle effective adjusting technique utilizing an Activator Adjusting Instrument (No Cracking!)
Drop Table Technique
Manual Adjusting
Physiotherapy Services:
Therapeutic Massage
Low Level Laser Therapy
Theragem Table
Electro Muscle Stimulation
Euro Body Shaper
Mechanical Traction
Therapeutic Exercise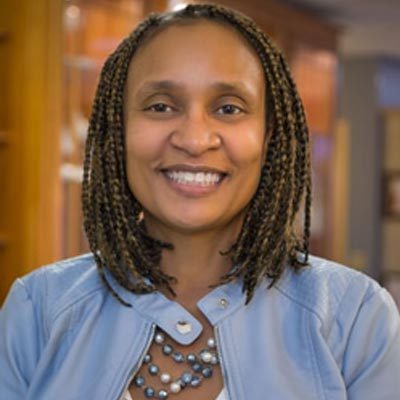 Clinic Administrator
Caprice Simmons
Raised in Anchorage, AK since 1971. Loves spending time with family, reading and shoe shopping!! Has been a member of the team since 2008.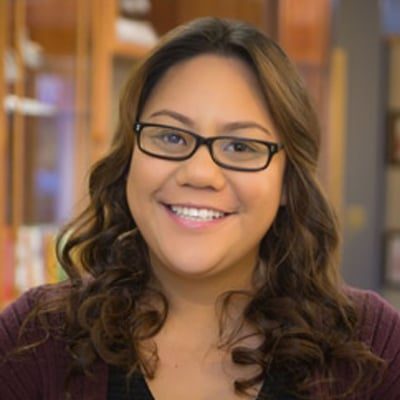 Front Administrator
Kuuipo Leauanae
My name is Kuuipo and I am new to Anchorage, AK. Excited for the new experiences/adventures that Alaska has to offer. New to the Mitchell Chiropractic family and excited to meet you!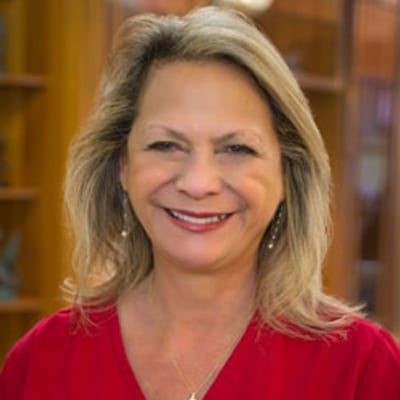 Massage Therapist
Deborah Davis, LMT
Deborah was born and raised on the Big Island of Hawaii. She is a 2006 graduate of the Aloha Massage Academy on the Big Island of Hawaii. She also obtained additional certifications in Hawaiian Lomi Lomi, Whiplash & Cervical Injury Treatment, Touch for Health Kinesiology, Aromatherapy & Hot Stone Therapy.
Deborah Davis is a candidate for Certification in Advanced Myofascial Techniques (CAMT) by Advanced-Trainings. She has completed Neck I, Whiplash I & II, Pelvis I & II, Spine I, and Scoliosis I & II.
As a child of cross-cultural ancestry, Deb was raised using alternative healing methods incorporating herbs, homeopathic medicine and reflexology. These healing arts have strongly influenced her daily massage practice.
Deb is very intuitive and encourages client feedback for the optimum outcome of an individual's session. Her specialties are therapeutic, sports, cervical, Hawaiian Lomi Lomi and she describes her massage style as integrated body therapies. Her competency and skill level far exceed her years as a professional therapist.
In October, 2010, Deb joined the team at Mitchell Chiropractic and loves working in a clinical environment. She is eager to learn new techniques and knowledge specifically in the medical field and is always willing to share what she has learned through her passed experiences as a therapist in Hawaii and at Intuition's Day Spa in South Anchorage.
In June, of 2009, Deb's love of the great outdoors lured her across the ocean to make Alaska her home. When not indoors working on clients, you'll find her outside hiking, biking, skiing, golfing, fishing and enjoying all of the wondrous beauty and gifts of Alaska. She is an avid world traveler & "cruiser", sports fan, loves fast exotic cars and speed bikes, cooking gourmet Pacific Rim and Italian food, is an aspiring writer and enjoys singing, dancing and crafting of all kinds.
One of her ultimate dreams is to spend an extended period of time in Italy, France and Greece to learn regional cooking, the languages, culture and the arts.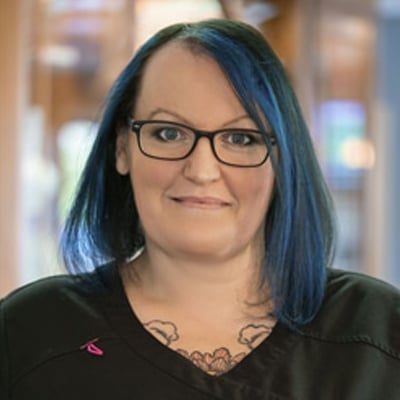 Massage Therapist
Heather Arkell, LMT
I love being able to help people and make them feel better and because of this passion I have chosen to be in the medical field. I first graduated from Medical Assisting School at Eaton Tech in Washington State in 1999. After ten plus years being a CMA, I needed a change but still wanted to feel like I was helping. After much thought, I chose Massage. I graduated as a Massage Therapist in 2010 with an added class in Spa Specialties.
After my externship, I decided to go on and take more classes and have added a certification in Sports Massage to the mix. I love working with Chiropractors because I feel the overall care in enhanced with us all working as a team with one goal in mind…The Patient!
In my spare time, I can be found taking photos of the night sky or beautiful Alaska Sunrise. I have two teenage kids and two fur kids, and we are all very much in love with Alaska and the great outdoors. In the summers, we can be found hiking, camping, fishing and swimming. In the winters, a good book always calls to me before the cold does. I have always been compelled to reach out and have always volunteered in each community I find myself in and plan on doing that here once I am settled in.
Massage Therapist
Sara Webb, LMT
Hi! My name is Sara and I was born in the lower 48 but raised up here in Alaska. I graduated from Alaska Career College in 2014. And I love what I do. Helping people feel better and getting to watch their journey is the best part of my job. When not working I like going for hikes with my kids, reading and whatever sounds like fun.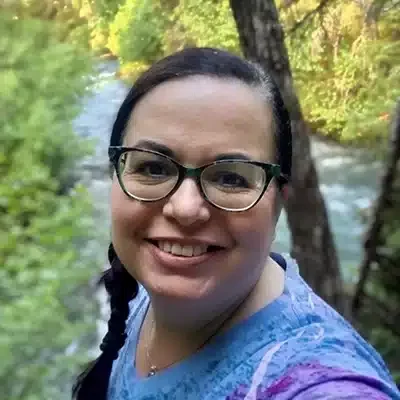 Massage Therapist
Paula Gray, LMT
Paula has been in Alaska since 1999. She received her first massage as a gift in 2016 and began pursuing a career in massage in 2018. Paula wants people to understand massage as a wellness tool rather than an occasional luxury. She has made it her goal to offer nurturing, personalized sessions that reach the mind, body, and spirit.
She has a background in social services and a Bachelor of Arts in Psychology from UAA. When she's not at work she enjoys thrift store shopping and wandering the trails that showcase Alaska's beauty.
Massage Therapist
Doris Belle Farrell , LMT "SuperBelle"
I am a 2021 graduate from Alaska Career College as a Massage Therapist Specialist. I can effectively facilitate Swedish massage, deep tissue, trigger point therapy, cupping, guasha, teishin, rattan, lymphatic facilitation, stretching, and stress relief. I am highly effective with medical massage.
I have a natural knack for massage and have been told I can see with my fingers. Highly intuitive, I can read your body well.
My target population is all humans, but I do have a fondness for Veterans. I am currently starting to volunteer for some Veteran organizations as time allows, Battle Dawgs is my first venture in giving back. I am excited to see where this adventure will take me and who will cross my path.
I aim to address mind, body, and soul connections. There is a healing power in touch and with massage, there are many benefits. Pain relief, increased flexibility, relaxation, mental resting, improved circulation, sports recovery, and injury prevention. It is amazing how the body talks to the mind and the mind communicates with the soul.
A little bit about me; I became a massage therapist after losing my Marine son to suicide in 2018. Before that, I had twenty years of medical experience dealing with Family Practice, Chronic Health Conditions, and Pain Management. I am always learning and always improving who I am and what I do. I have three beautiful children and two adorable granddaughters. Family is life. I also love to travel, hunt, fish, get dirty, and waste gas finding adventures.
Time and love hit differently nowadays. I want to be able to help people in need. In massage, I can give part of myself to help others and am exceptional at it. #blessed. I am grateful and proud to be a part of the EIHC team.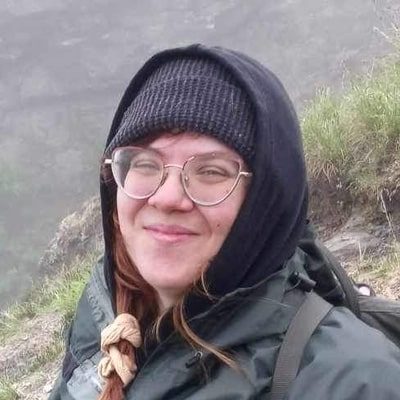 Massage Therapist
Amberyl Brehm, LMT
Amberyl is a lifelong Alaskan and has been practicing massage therapy in Anchorage since graduating with honors in 2016. Certified in pre-natal and postpartum massage, trained in Swedish, deep tissue techniques, range of motion techniques, myofascial release, cupping, and more.
She prides herself in offering a multi-faceted and dynamic approach to massage and creating unique care for each patient. Amberyl takes pride in listening to each patient and finding an individualized routine to manage discomfort and pain. Amberyl enjoys hiking and foraging, creating fiber arts, and spending time with her family and pets in her free time.
Massage Therapist
LALAINE RITCHIE, LMT
Lalaine was born and raised in Cebu, Philippines until she moved to the US in 2011 and eventually found her way to Alaska. Certified in prenatal and post-partum massage therapy, with broad experience in aromatherapy, hot stone therapy, trigger points, sports massage, and Swedish massage.
Lalaine enjoys spending time with her husband and children (including their dog Perry), and they often find themselves on spontaneous adventures across Alaska. Lalaine also enjoys hiking, fishing, foraging, and everything else that the beautiful state of Alaska has to offer.
Lalaine strives to always bring a positive attitude and use that positivity to help people through massage.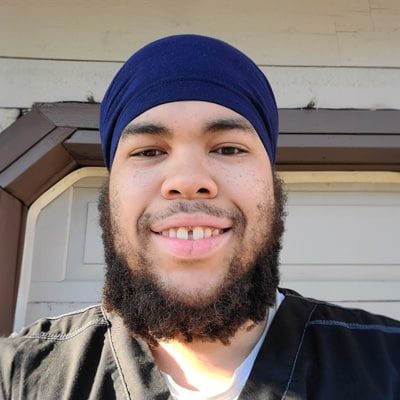 Massage Therapist
Tyrell Sellers, LMT
Tyrell was born and raised here in Anchorage and graduated from the Licensed Massage Therapy program at the Alaska Career College in 2017. Since then he had been pursuing continuing education in advanced therapies, currently certified in myotherapy and deep tissue.
Tyrell prides himself on being intuitive, methodical, as well as versatile in his ability to adequately remedy a wide range of ailments and physical pathologies.
OFFICE HOURS
---
Monday
Closed
---
Tuesday
12:00pm - 5:00pm
---
Wednesday
Closed
---
Thursday
12:00pm - 5:00pm
---
Friday
Closed
---
Saturday
Closed