Superb Chiropractic Care
With A Personal Touch
Chiropractor Anchorage AK
Mitchell Chiropractic Clinic is a team of healthcare specialists dedicated to providing state-of-the-art consistent care with excellence. Our Anchorage Chiropractor strives to provide effective quality treatment to all of our patients utilizing a variety of the latest chiropractic and therapeutic techniques to keep our patients in the best of health.
Mitchell Chiropractic is a family oriented practice and have had wonderful results working with children and adults. It is our goal to inform our patients of their chiropractic condition and what we can do to help eliminate the cause of their symptoms and restore their health naturally. 
What is Chiropractic Care?
Chiropractic is a method of healing without drugs or surgery. Chiropractic incorporates the structural relationship between bones, nerves, and muscles, and their effect on the health of the body. Chiropractors use procedures that include the adjustment and manipulation of the bones and joints, especially the spine and the surrounding areas. Chiropractic treatment not only includes treatment of back and neck pain, but also many other problems caused by dysfunction in spinal and peripheral joints, nerves, and muscle such as tendonitis, bursitis, and neuritis.
what kind of training does a chiropractor have?
Chiropractic doctors go through a minimum of four years of schooling at a chiropractic college, generally preceded by an undergraduate degree in the basic sciences or several years of experience in a prior relevant health care field.
Students of chiropractic care must spend a minimum of at least 4,200 hours with their teacher, and a minimum of 1,000 hours of fully supervised clinical training with an instructor as they learn the appropriate diagnosis and treatment techniques to help heal your body and restore it to its natural, fully functioning state.
HOW TO FIND A CHIROPRACTOR IN Anchorage
This guide will help you find the best chiropractic clinic in Anchorage for you. When most people in Anchorage decide they need a chiropractor, they end up doing a search and just picking someone at the top.
Being at the top of Google for the chiropractic search does not necessarily mean they are the best chiropractor for you. Follow the steps below to make sure you are picking the right chiropractor for you.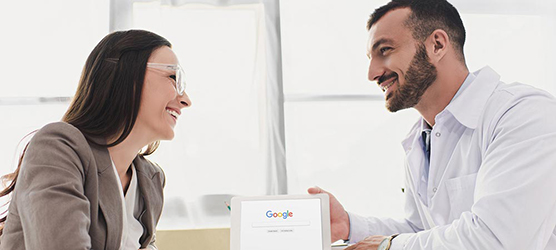 Time Needed: 5 minutes
Total Cost: USD 0.00
4 EASY STEPS TO FINDING A CHIROPRACTOR IN Anchorage
Step 1: Open up a Google search
You will want to type one of the following in the search bar:
Chiropractor Anchorage
Chiropractor 99508
Chiropractor near me
Best chiropractor in Anchorage

Step 2: Review Their Website
The best chiropractors in Anchorage put as much care into their website as they do into the rest of their office. By reviewing their website you will get a good feel for the doctor and if they are right for you.

Step 3: Check Out Their Reviews
Check out the Google Business Page of a chiropractic clinic you are thinking about visiting. It is easy for someone to say they are great, it's a different story to get other people to say great things about you.

Step 4: Give The Office A Call
Now that you have a basic understanding of what the office is about. Give them a call to make sure they fit the message that their website and GMB have been sending. You will know in a few minutes whether the office is the right one for you.